I was surprised to see Taylor Lautner among the dozens of other familiar faces that made up the cast of
Valentine's Day
. Aside from some man-massacring, messy break-ups and airport dashes, Taylor and Taylor (Swift, yes) make a retarded on-screen couple. I love
Twilight
easter eggs though. Especially the one scripted into Lautner's dialogue. Apparently the writers had to draft it this way after Lautner rejected a request to bare his pecs for the movie. The conversation went something like this: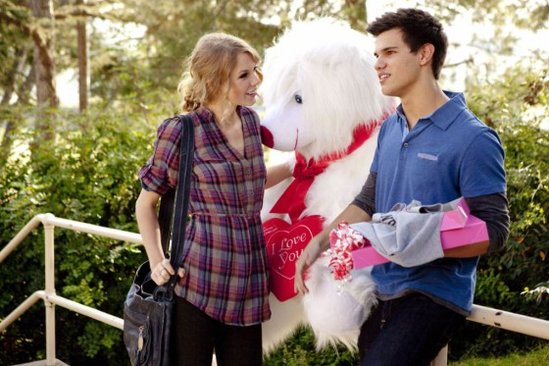 Swift (giving him a sweatshirt): Why don't you try it on now?
Lautner: I'm a little uncomfortable taking my shirt off in public.
Hahahaha! Almost as ironic as a singles' fondue on Valentine's Day!